5 Ideas to Engage Users Around The FIFA World Cup 2022
With global attention and excitement around The FIFA World Cup, all the brands are leveraging real-time sports data to curate shareable facts and visuals to help fuel online conversations around the matches.
According to Google internal data, interest around the FIFA World Cup continues to grow, with search interest around this year's event already surpassing 2018's by 80%. And more searches mean more viewing. In fact, the 2022 event could see viewing duration soar by more than around 30%, reaching about 300 million people.
Here are five ideas to help your brand to get more attentions and longer duration with digital World Cup content:
1. Keep your users on the action with Search
Whether your audience are casual fans, soccer aficionado or hopping on the bandwagon, they will all tend to searching up an upcoming match or searching up "World Cup" online to follow the favourite matches or teams. To supplement this editorial content, you only need to get it from a fixture api which delivers the full tournaments with kicking-off time and results. For example, HuaWei and Google enable their users to follow the event while they are searching "world cup" through the mobile assistant or mobile browser.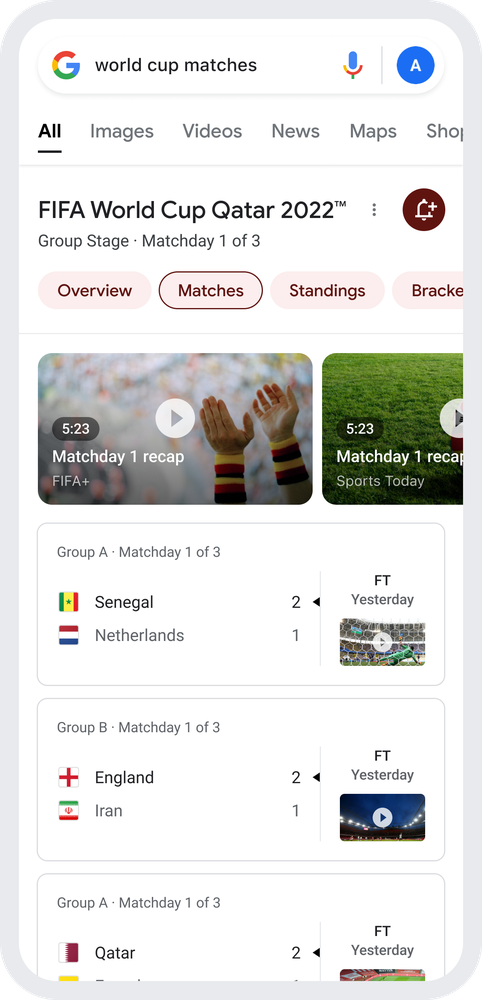 2. Engage your users with Mini-games
The World Cup mini-games, such as puzzles or votes, drive your users to participate in World Cup events. For example, football-focused polls running alongside relevant matches can be a great way to engage with your users whilst providing them something of value. When the audience vote for the winner of a specific game or the whole tournament, they will have a sense of involvement and even a sense of accomplishment if the teams they support eventually win.
You can also challenge your users to predict how it will end and whether a specific player can score the goal in a specific match. It's a similar way to get your users involved as voting.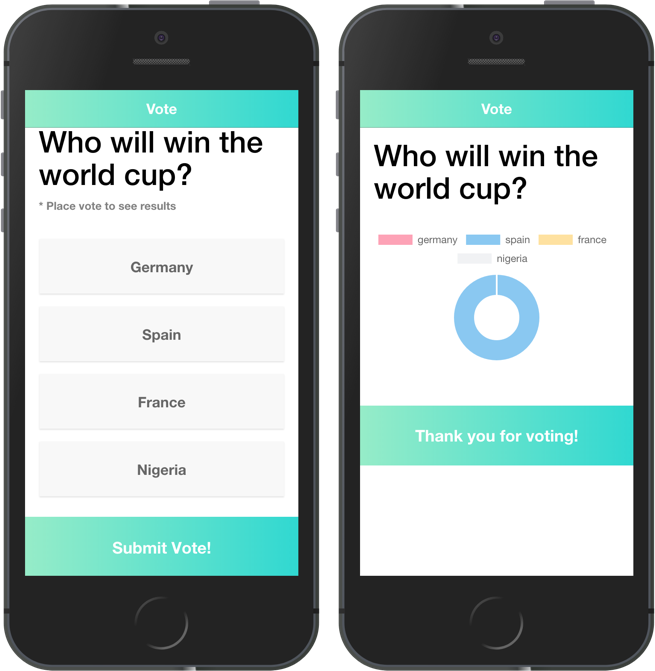 3. Keep your audience ahead with Notifications
With real-time data api provided by data aggregator, TheSports will push notifications of goals, red card, etc. to the audience through the websocket.
WebSockets work by initiating continuous, full-duplex communication between a client and server. This reduces unnecessary network traffic, as data can immediately travel both ways through a single open connection. This provides speed and real-time capability on the web.Web developers can very easily use the websocket to build real-time web applications, in the hands of developers from the addition of a two-edged magic weapon.
So when the score changes, a pop-up window will correctly and immediately appear at the bottom to remind you.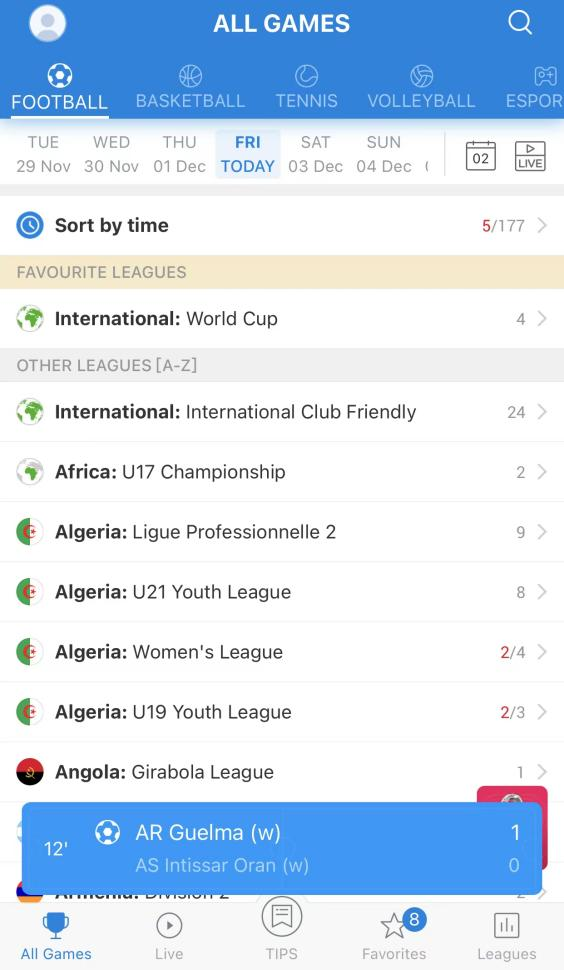 4. Dive deeper with Player Stats
The best fans care deeply about the details. In-depth statistics enable them to dive even deeper and look up their favorite athletes to learn more about their stories and accomplishments. Furthermore, advanced data like season statistics, career statistics, transfer history help fans have a better understanding of the player or the team they support.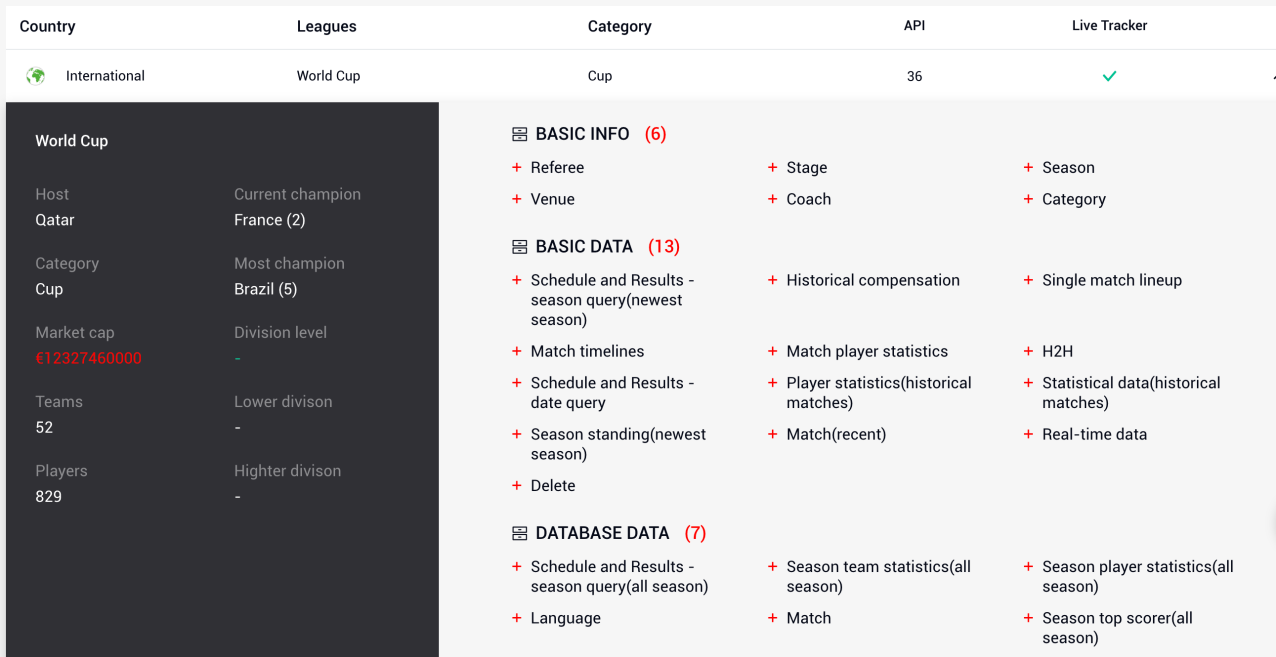 5. Attract fans' attention with Live Match Tracker (when no streaming)
If no streaming, Live Match Tracker would be a great option to the fans. TheSports provide Live Match Tracker, which is easy to integrate, cost effective and with minimum latency. 2D and 2.5D view options are both available and all the in-game events like goals, cards, foul, free kick, etc. can be shown in it.
TheSports is the pioneer in visulation of match actions. The Live Match Tracker is one of its flagships and has always been widely acclaimed by the clients. Live Match Tracker is implemented in a widget format that allows the user to monitor the graphical visualization of a sport event with detailed incidents (attack, goals, corner kick, etc.) and helps analyze information throughout the event. Live Match Tracker is especially relevant in the absence of a Live Streaming.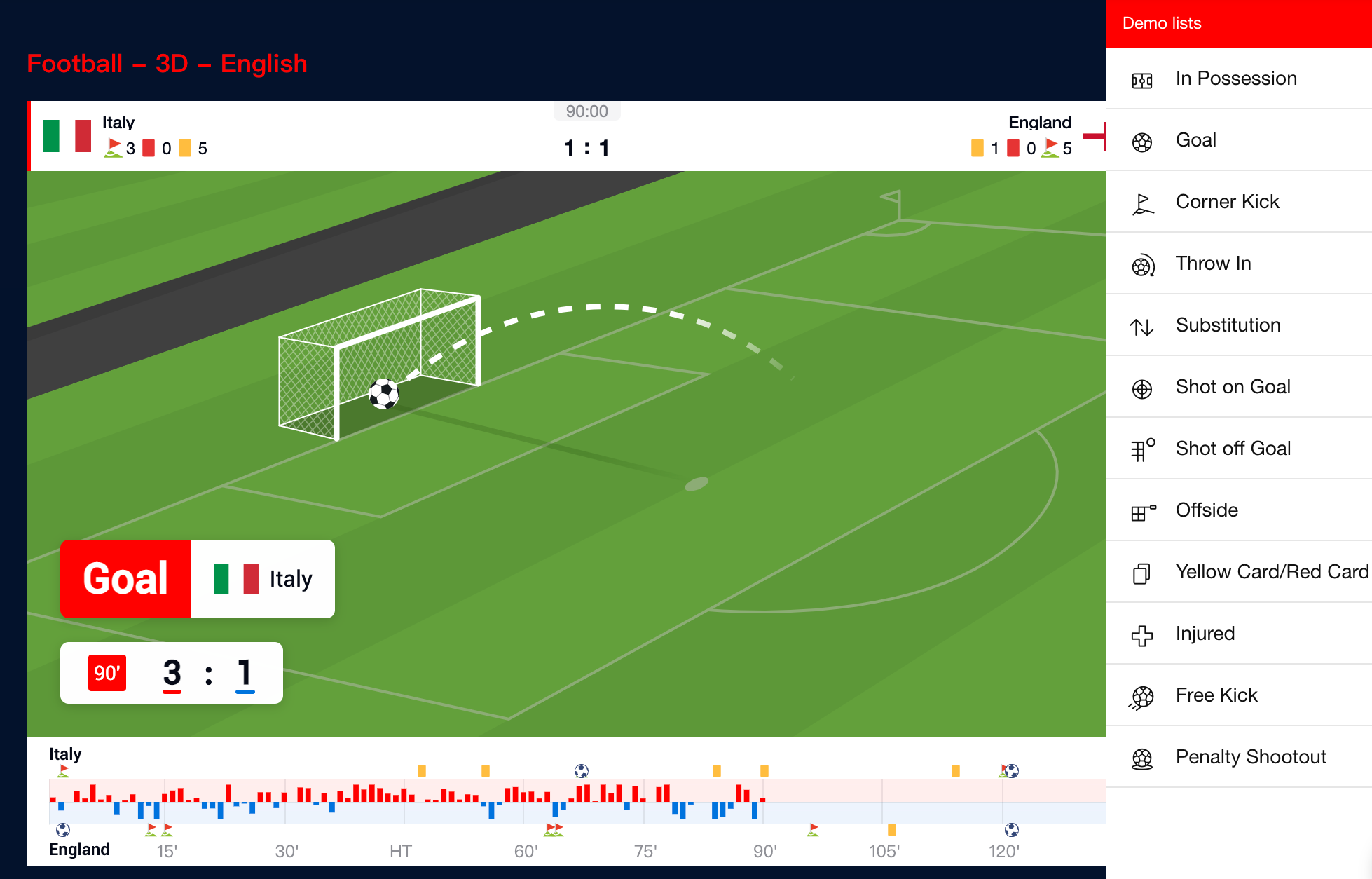 The FIFA World Cup 2022 will be played 64 matches. TheSports will achieve full coverage of the World Cup matches, from analysis and forecasting before the World Cup matches to real-time data updates during the matches and finally statistics for the entire match after the matches.
TheSports will offer comprehensive and multi-angle coverage, with dimensions extending from pre-match to post-match-- Pre-match data on the venue environment, team lineups, and match history of both teams, for example; real-time data during the match, match events, where data can be subdivided into red and yellow cards, corner kicks, goals, substitutions, and so on.
TheSports will guarantee the accuracy, thoroughness, and timeliness of soccer statistics throughout the World Cup. It has a professional set of technical benefits, including a flexible, effective, and potent data gathering system, an intelligent, safe, and industry-leading data processing system, and a real-time, reliable, and highly compatible data transmission system. Therefore, we know better about the needs of our customers and how to achieve success in this industry.